【Challenging But Fun】The whole set is extremely well designed, with very tight tolerances and good machining. The interlocking mechanisms are pretty ingenious. Assembling without glue and chemicals. Details are already cut and ready to assemble. The wood is beautiful and smooth.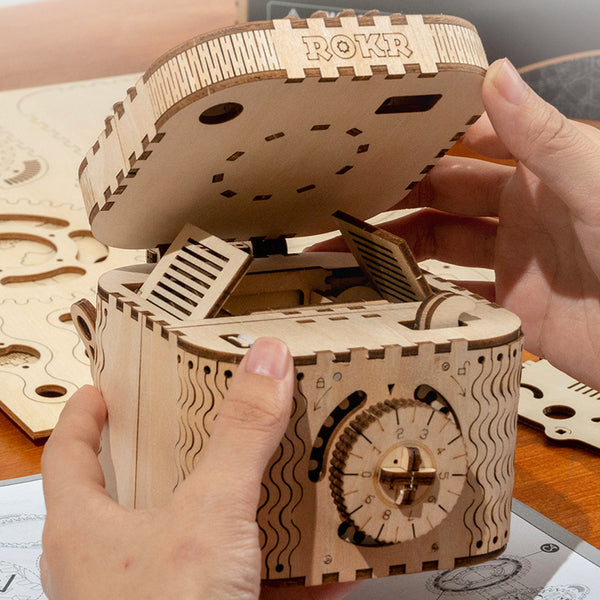 【Delicate Storage Container】Add more elegant touch with the beautifully carved Treasure Box LK502. Not only assembly but also the unlocking process brings a lot of fun. After inputting the code, you use a key to open it. Then you can keep your private items or jewelry in it safe and sound.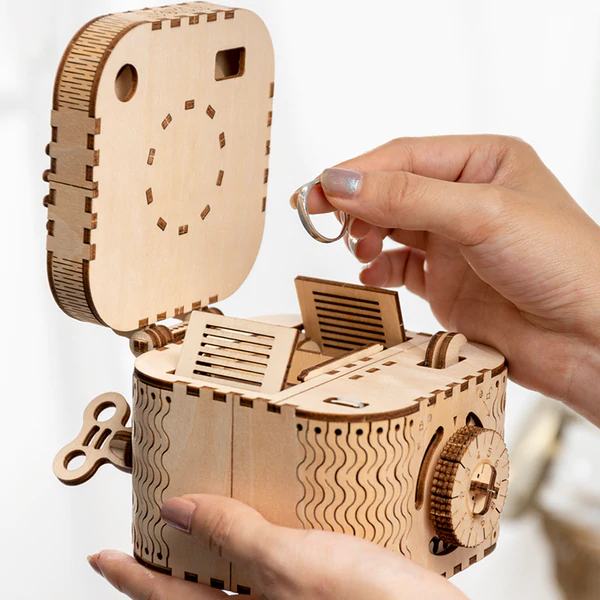 【Creative Gift】What a fascinating thing to see the mechanical miracle coming to life by your own hands. Creative gift for your boyfriend, girlfriend, husband, wife who is a model builder or puzzle lover. It looks so cool and creates a decent challenge for an adult.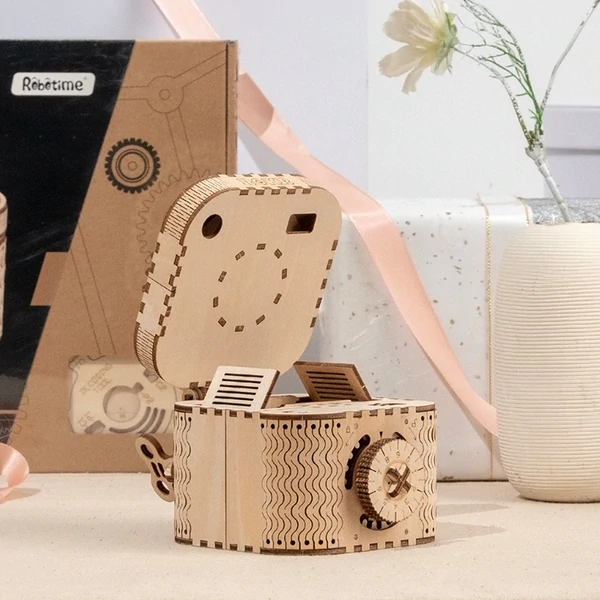 【Non-Glue& Natural】Exquisite external packing, High-quality materials. With Laser Cutting Technology, the pieces are easy to remove from the sheet of plywood, the laser cutting is precise and clean.