ROKR Magic Piano 3D wooden puzzle AMK81 is the latest product in the Mechanical Music Box series, designed on the basis of a hall-of-fame concert grand piano, with a self-playing interpretation and elegant self-playing keys, adding a touch of mystery to the classical flavor. The product features a vintage look and decoration, with the main body consisting of a classic grand piano and magical antique books. The magic books stacked under the body of the piano replace the original legs of the piano and play the role of support and fixation. The lid is made of transparent acrylic and is embellished with intricate patterns that look like crystal.
*Notes: Due to customs policy, the wax may not be included in the package. Wax: you could use ordinary candles, crayons, beeswax, etc.
Self-playing piano with gear drive model
The precision mechanics are hidden inside the body of the piano. The winding movement is twisted and the gear model drives the keys to play on their own, simulating the way a piano plays.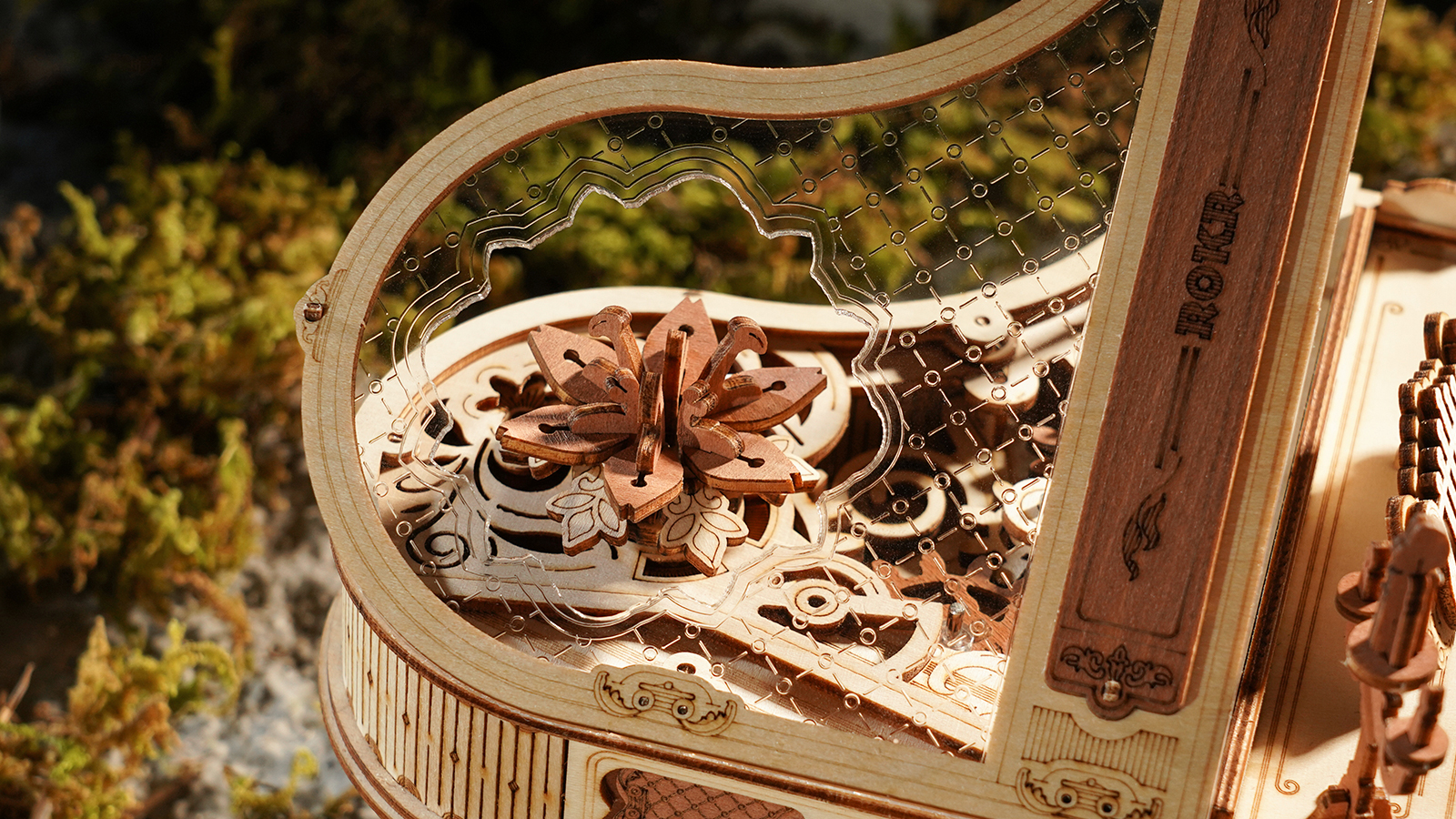 Crystal pattern lid
The half-open lid is made of transparent acrylic and embellished with intricate patterns on the surface, just like crystal, gorgeous and exquisite.
Heart of this puzzle lies in its magical movement
Once the music box is fully assembled, a simple winding of the key sets the gears in motion. As the music begins to play, the meticulously aligned gears start rotating, creating a mesmerizing dance of interlocking mechanisms.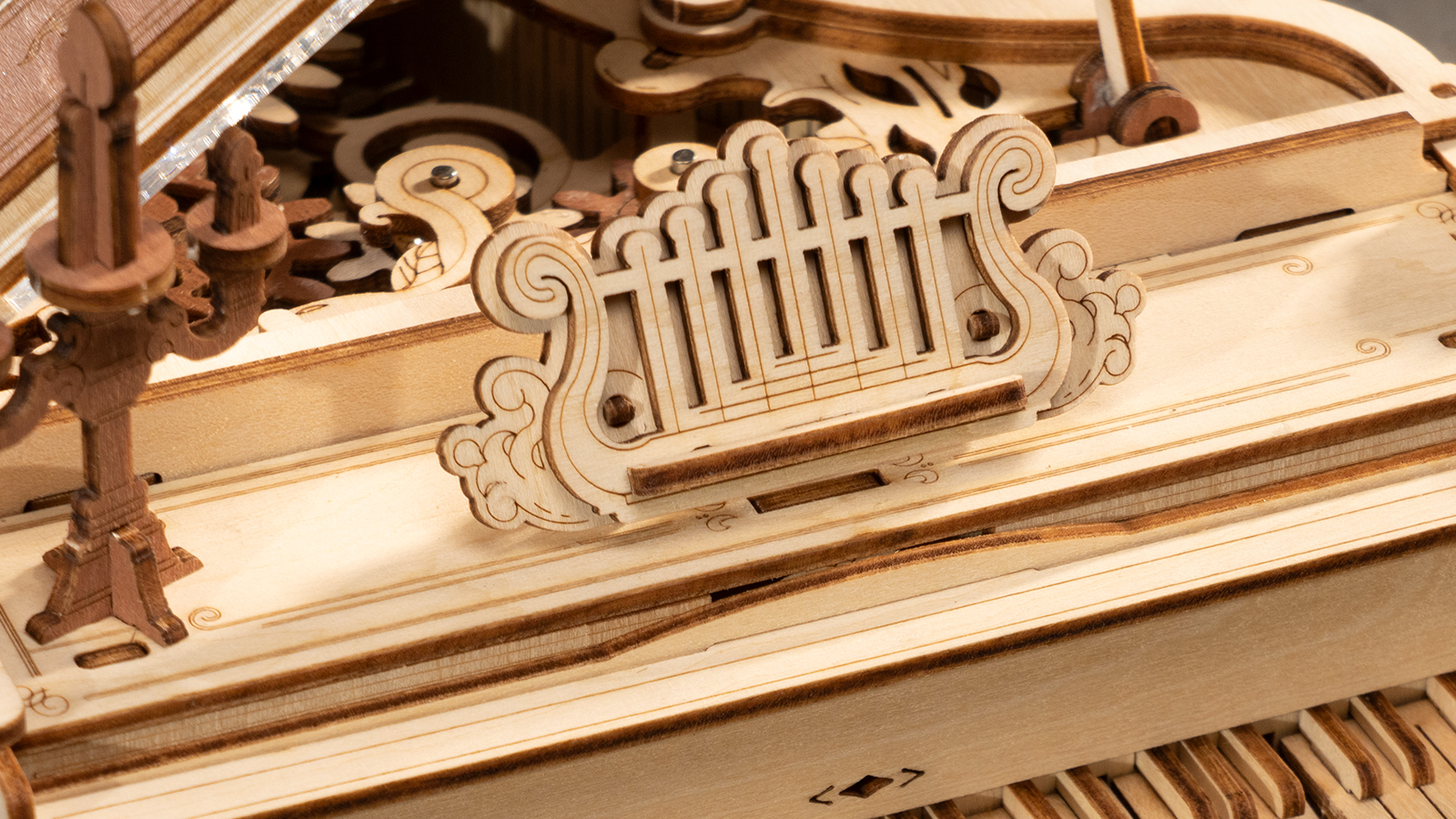 Exquisite retro appearance & decoration
The exterior of the piano is designed with a large number of beautiful and retro patterns, reliefs, and small decorations, such as cute little cats and dark brown vintage candle holders, full of details.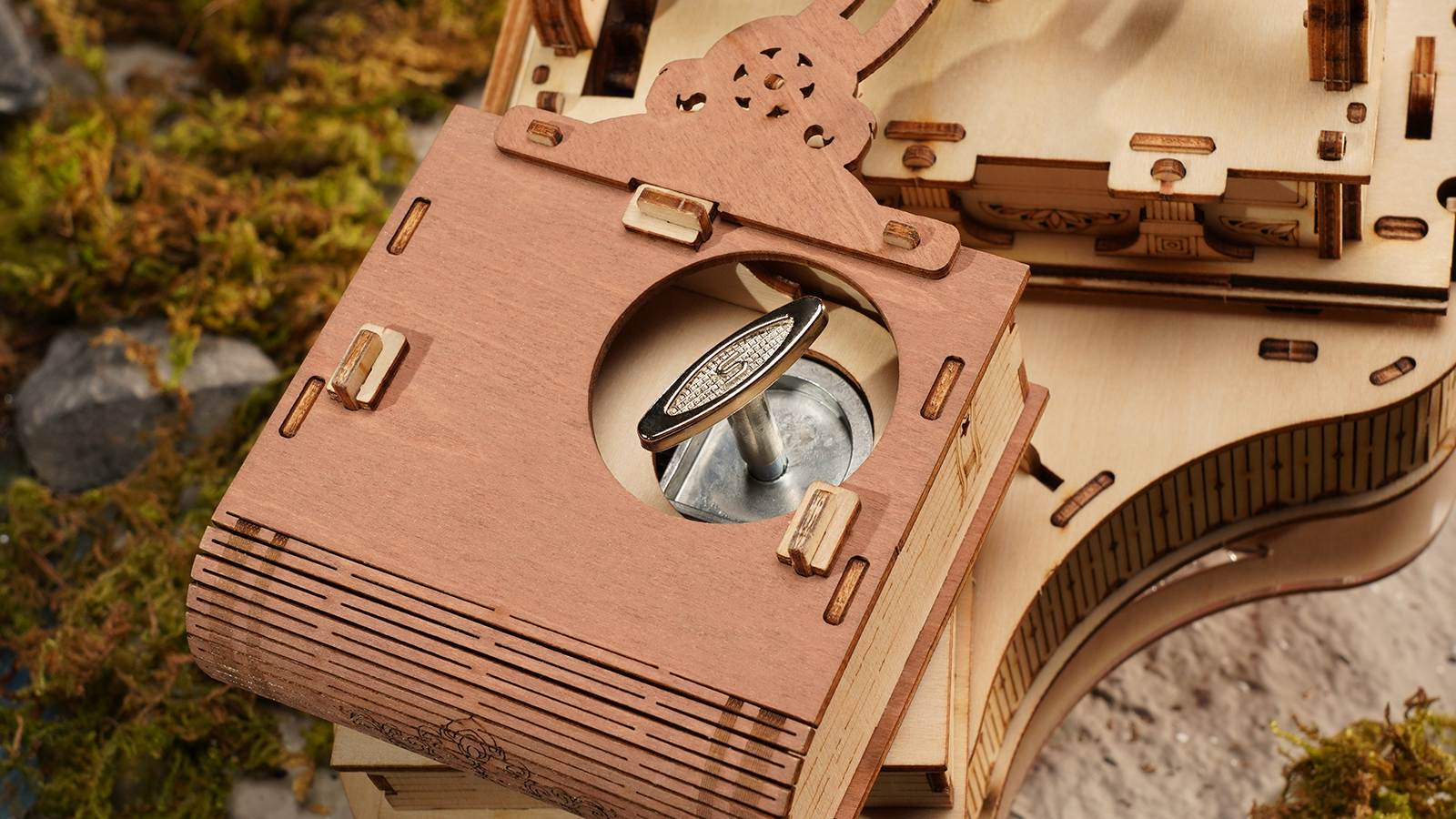 Sweet and healing music
By twisting the clockwork, this Magic Piano Music Box will automatically play the beautiful music: 'Canon Variations'.