ROKR Victorian Lantern Mechanical Music Box AMK61
$49.99
Regular price
$55.99
ROKR New Arrival Victorian Lantern Mechanical Music Box AMK61. Retro Medieval Lantern Outlook with Beautiful Melody.
WEIGHT:0.96 kg
RECOMMENDED AGE : 14+
ASSEMBLED SIZE : 140*115*300mm
PACKAGE SIZE : 540*410*250mm
WOOD PIECES : 210pcs
MELODY : You Light Up My Life
*wax, glue or battery may be not included due to customs policy. You can use any glue or candles to replace them.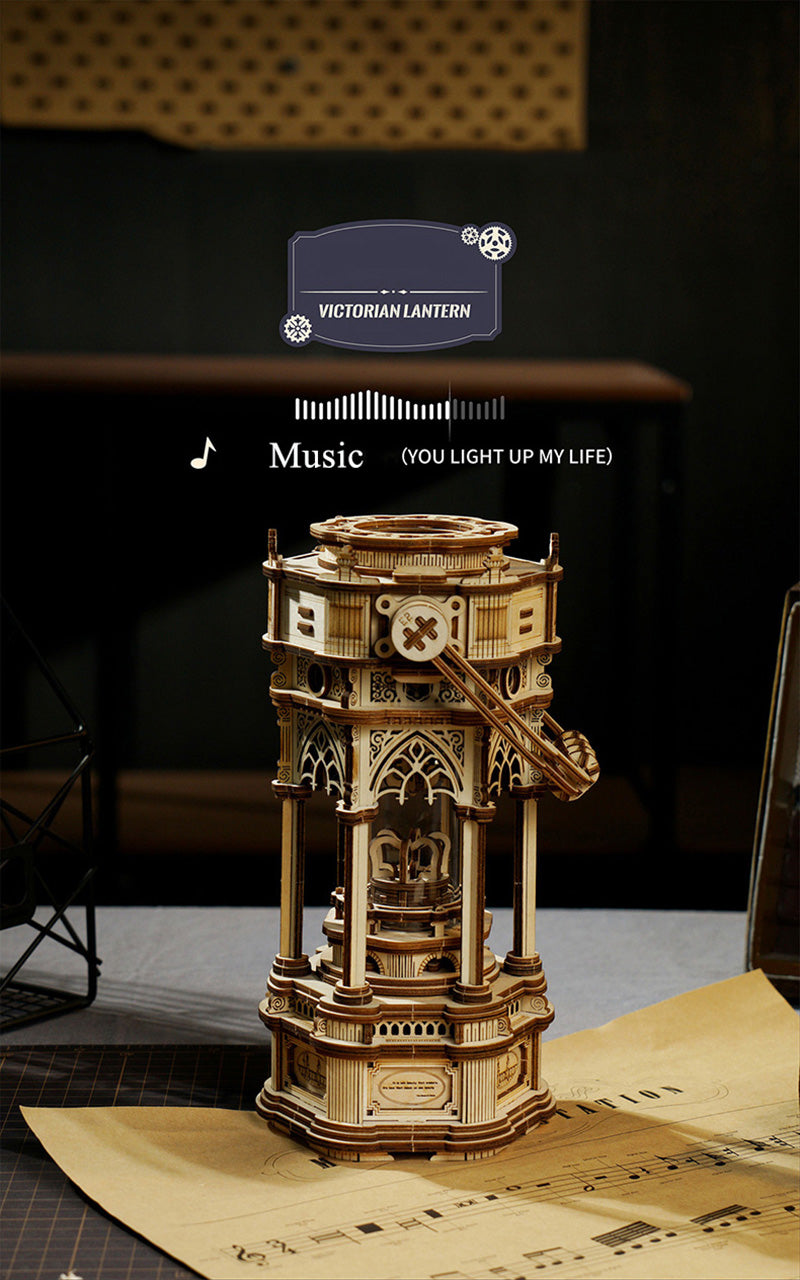 【Victorian Lantern】is inspired by the Medieval Tudor Lantern back to the 15 century. Retro and Exquisite Design with a Led Light inside the Pavilion structures. Also, there is a beautiful melody playing when wound up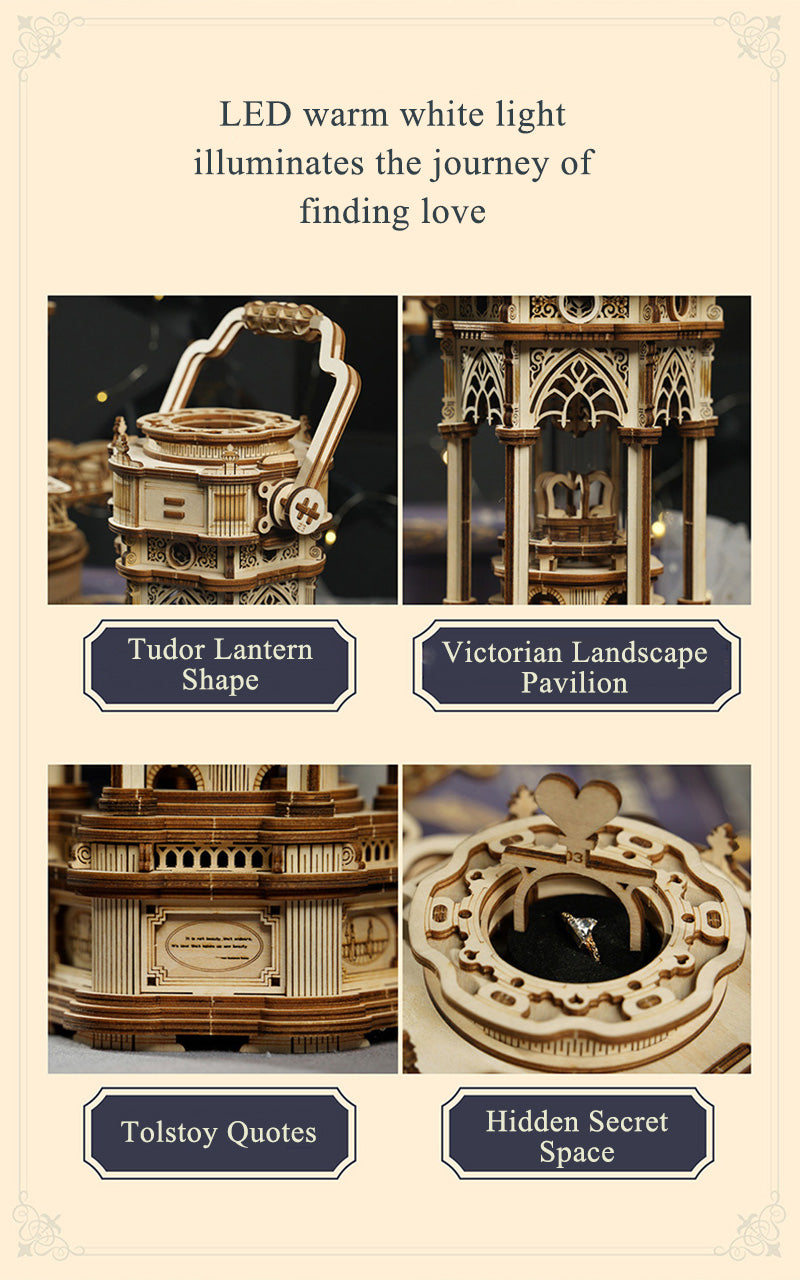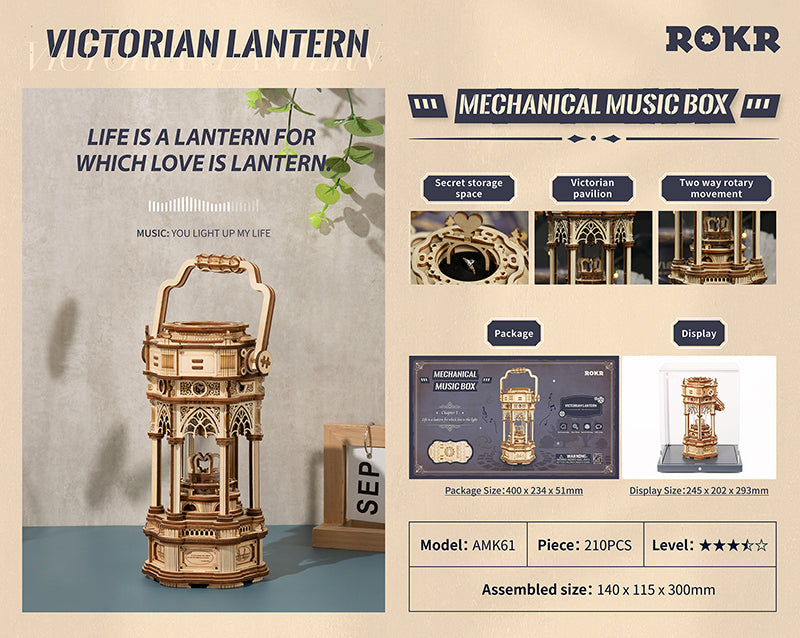 【Fun Project and Best Gift Ideas】It has much fun to build this amazing kit, and Feel the pride of assembling this entire IQ toy set-up with your very own hands. Give this to your friends and family, they will be surely surprised.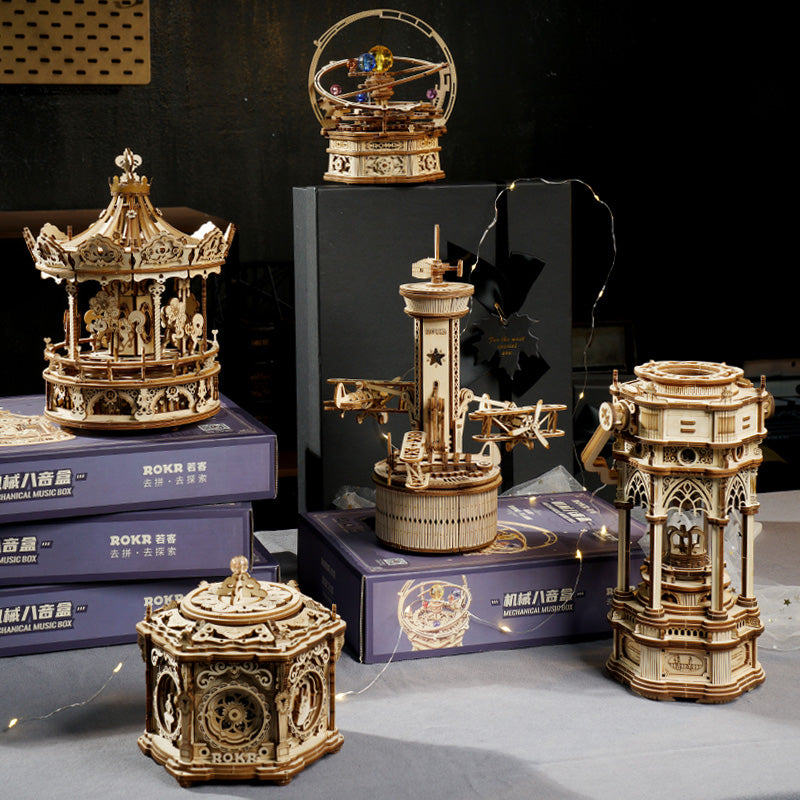 Please consider twice before you place the order. If you want to cancel order please do within 24 business hours BEFORE it is sent out. After it's shipped, we cannot accept the requirement of refund, especially when lacking shipping resources.
Standard Shipping
Enjoy free shipping on orders $65+
7-14 working days for most countries and districts (24-36 business hours to

 

process the order

 

and additional 7-14 days

 

for shipping). For remote districts it may take longer time.
During peak seasons (like Mother's Day & Christmas) shipping can take an additional 3-4 working days.
Available countries now:
United States, United Kingdom, Canada, Norway, Macao SAR, Saudi Arabia, Singapore, South Korea, China, Hong Kong SAR, Japan, Taiwan, Thailand, United Arab Emirates, Austria, Belgium, Bulgaria, Czechia, Finland, France, Germany, Ireland, Italy, Netherlands, Poland, Portugal, Spain, Sweden, Switzerland, Turkey, Ukraine, Egypt, Australia, New Zealand, Estonia, Peru, Denmark, Greece, Hungary, Latvia, Luxembourg, Malta, Mexico, Argentina, Bolivia, Brazil, Chile, Ecuador, Guyana, Paraguay, Uruguay, Romania, Jordan, Israel, Philippines, India, Indonesia, Lebanon, Malaysia, Pakistan, Qatar, Russia, Tajikistan, Uzbekistan, Yemen, Åland Islands, Albania, Andorra, Armenia, Belarus, Bosnia & Herzegovina, Bouvet Island, Croatia, Cyprus, Faroe Islands, Georgia, Gibraltar, Greenland, Guadeloupe, Guernsey, Iceland, Jersey, Kosovo, Liechtenstein, Lithuania, Mayotte, Moldova, Monaco, Montenegro, North Macedonia, Réunion, San Marino, Slovakia, Slovenia, Svalbard & Jan Mayen, Vatican City, Algeria, Liberia, Somalia, Sudan, Costa Rica, Guatemala, Haiti, Honduras, Panama, U.S. Outlying Islands, Caribbean Netherlands, Colombia, Falkland Islands, French Guiana, Suriname, Venezuela, Cook Islands, Fiji, French Polynesia, Kiribati, Nauru, New Caledonia, Samoa, Kuwait